Welcome to the Anderson County Historical Society's Home Page
The Anderson County Historical Society is headquartered in Clinton, Anderson County, Tennessee.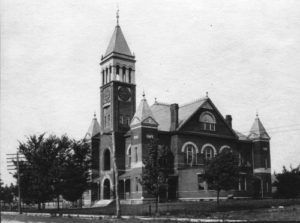 The primary interest of the ACHS is the preservation of the history and genealogies of Clinton and Anderson County and the surrounding counties in East Tennessee.
Our society was previously known as the Pellissippi Genealogical and Historical Society,  The name Pellissippi is the historic Native American name for the Clinch River, the major waterway running through the area.
Anderson County Historical Society
PO Box 148
Clinton. TN 37717
email address: andersoncountyhistoricalsoc@gmail.com
———————————————————————————
Our society is a tax-exempt educational organization under section 501 (c) (3) of the Internal Revenue Code and all donations to us are tax-deductible.
All donations are welcome.
You can now use PayPal for donations to the society.